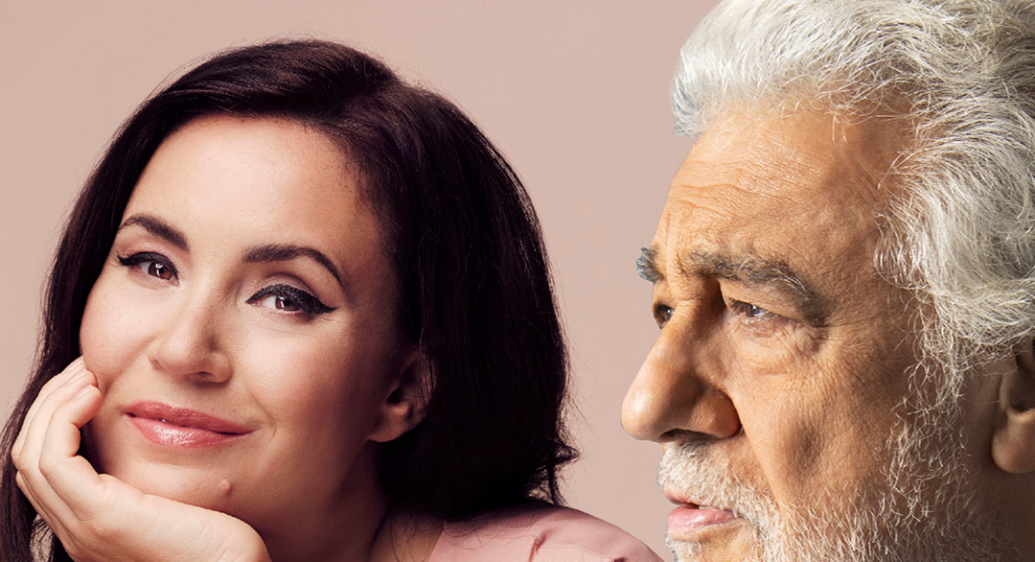 Gala concert with Plácido Domingo at Teatro Real Madrid
On July 17, Sonya Yoncheva will appear in a gala concert with Plácido Domingo at the Teatro Real of Madrid. The program of the concert, which will take place within the Universal Music Festival, will include arias, duets and orchestral pieces by Verdi, Giordano, Massenet and Thomas. Maestro Jordi Bernàcer will lead the Orchestra of the Teatro Real.
Since winning the first prize at Plácido Domingo's Operalia competition in 2010, Sonya has been regularly appearing with the superstar tenor and baritone on many prestigious stages worldwide.
Sonya returns to the Teatro Real following her recent triumph as Stephana in the first ever performances of Giordano's Siberia at this theatre earlier this year.
On the following link you can find the complete program and more information about the July 17 concert: https://www.teatroreal.es/es/espectaculo/placido-domingo-y-sonya-yoncheva