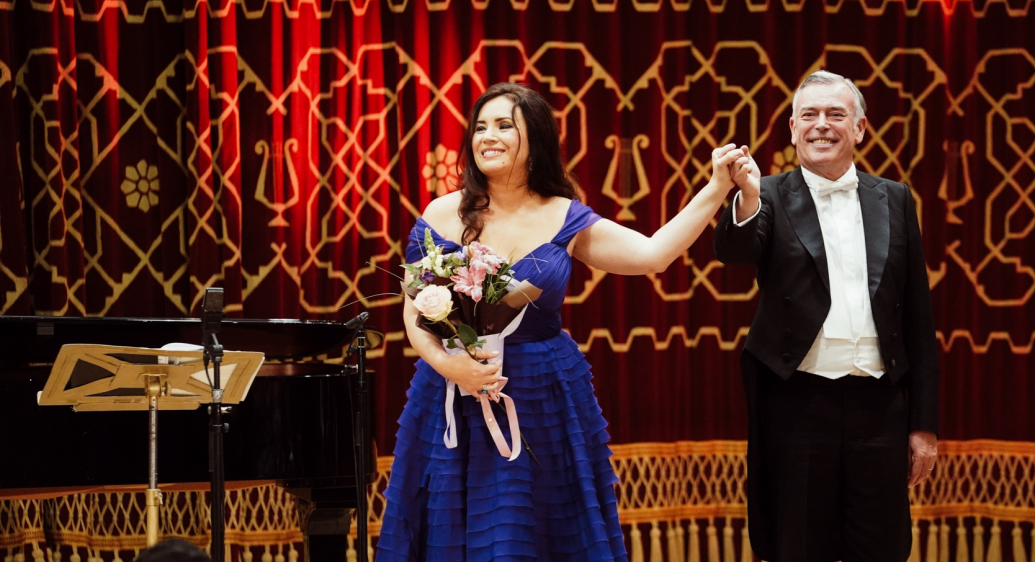 Sonya Yoncheva returns to Paris for a recital at Salle Gaveau
On October 21, Sonya Yoncheva will return to Paris for a recital accompanied by Malcolm Martineau at the Salle Gaveau in Paris, presenting her program Ad una Stella. The duo will perform songs by Duparc, Viardot, Chausson, Donizetti, Delibes, Puccini, Martucci, Tosti and Verdi.
Sonya Yoncheva is a favourite of the Paris audiences, her star turns having included several appearances in new productions at the Opéra national (Iolanta, Don Carlos, La bohème). At the Théâtre des Champs-Elysées, Sonya will make her debut in the title role of Anna Bolena this coming April.
Photo: Sonya Yoncheva and Malcolm Martineau in their recital at the Enescu Festival in Bucharest, September 2021 (credit: Alex Damian).