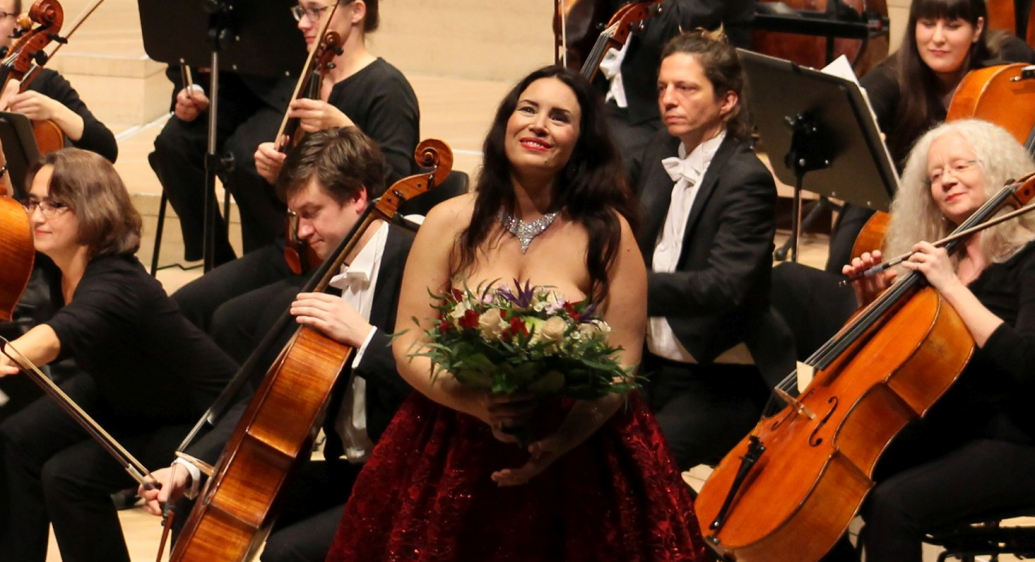 Rave review about Puccini Gala at Elbphilharmonie
The German newspaper Hamburger Abendblatt has published a rave review about Sonya Yoncheva's Puccini Gala at the Elbphilharmonie Hamburg. Here below is a translation. Sonya will reprise the same Puccini program at the Tchaikovsky Concert Hall of Moscow on November 13 (live video stream on medici.tv at 5pm C.E.T.) and at the Bulgaria Hall of Sofia on November 15.
"Sonya Yoncheva – a singer who brings you to your knees
The Bulgarian soprano flooded the hall during her performance at the Elbphilharmonie with rarely heard euphony
Hamburg. What a timbre. And what a presence. This brings you to your knees! The Elbphilharmonie has already witnessed many great singers. But Sonya Yoncheva is a class of her own. At the opera gala evening with the Nordwestdeutsche Philharmonie – mainly a Puccini Gala – the Bulgarian soprano flooded the hall with incredible euphony.
When searching for a fitting metaphor for this voice, one thinks of vocal gold… . What flows out of her throat is something extremely precious. Sparkling, warm and sumptuous. An ideal sound for the bitter sweet melodies that Giacomo Puccini composed for his roles such as Tosca, Mimì, Manon and Cio-Cio-San, all wallowing in desire and lovesickness. (…)
Yoncheva's soprano voice embeds itself into the sound carpet of the colours of the string and wind section of the Nordwestdeutsche Philharmonie… . (…)
… she passes the orchestra even in the forte passages flawlessly and radiantly, letting the building tremble… ."
Yoncheva demonstratively shows how wonderfully the sound projects at the Elbphilharmonie, even the sound of a single voice. During Anna's aria from "Le Villi" she walks, now in a dark red dress, slowly clockwise around the whole stage across the orchestra – and projects her luxury soprano from every single spot equally clear and finely differentiated.
Her voice shines everywhere
This voice shines from everywhere, either in the low chest register or in the soft sotto voce. Inspired by the aria's floral text, the singer carried a bouquet of roses in her arm and presented some gentlemen in the audience and the tenor trombonist with a red rose. The audience murmured with delight, hearts were flying at her. She knows how to do it and blew her audience a kiss afterwards. (…)
Before the end with "Un bel dì vedremo" from "Madama Butterfly", Sonya Yoncheva staged an epic demonstration of emotions and favoured her audience with three ravishing encores. In the aria "Adieu, notre petite table" from Massenet's "Manon", she conjured some dark, gleaming piani into the hall, which were probably some of the most beautiful sounds that this hall has ever heard."
Marcus Stäbler, Hamburger Abendblatt