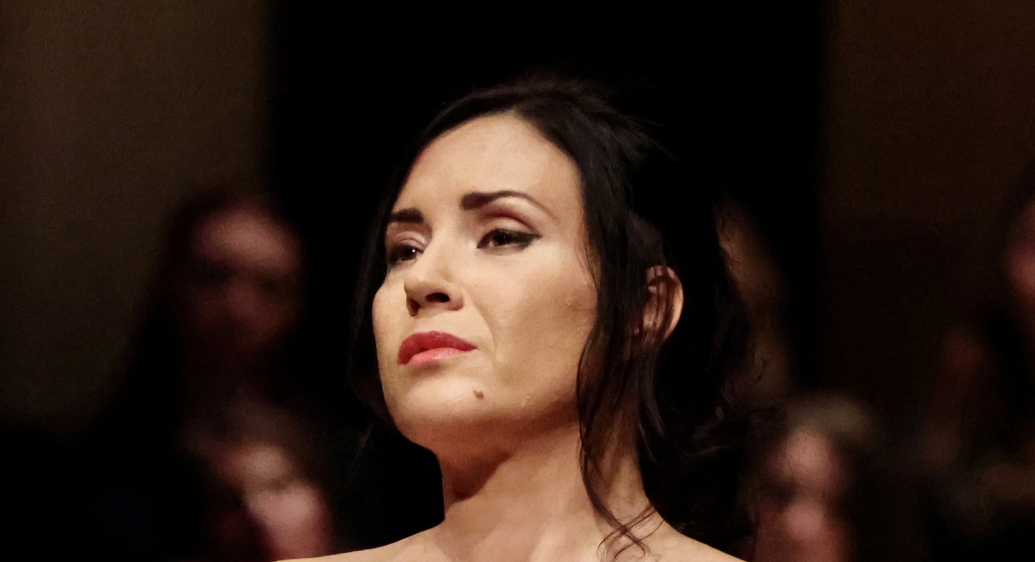 "Siberia" at the Teatro Real Madrid
On May 6 and 9, 2022, Sonya Yoncheva will bring Giordano's rarely performed Verismo opera Siberia to the Teatro Real of Madrid, starring as the female protagonist Stephana. The work will be performed for the very first time in the history of the Teatro Real and will feature Murat Karahan, George Petean, Elena Zilio, Mercedes Gancedo, Alejandro del Cerro, Albert Casals, Tomeu Bibiloni and Fernando Radó in the other roles. Domingo Hindoyan will lead the Chorus and Orchestra of the Teatro Real. The concerts will be recorded for a future broadcast by Radio Clásica (RNE).
Sonya made her role debut as Stephana in a concert performance at the Festival Radio France in Montpellier in 2017 and reprised it last year for the first time in a staged production at the Maggio Musicale Fiorentino. These performances in Florence were recorded and are available on CD and DVD/Blu-Ray on the Dynamic label.
The superstar soprano returns to the Teatro Real following previous star turns in Don Pasquale, Il ritorno d'Ulisse in patria, Roméo et Juliette, Il pirata and her recital programme Ad una Stella.
More information about the performances of Siberia in Madrid: https://www.teatroreal.es/es/espectaculo/siberia