Sonya Yoncheva is "dazzling" in "Siberia" at Teatro Real Madrid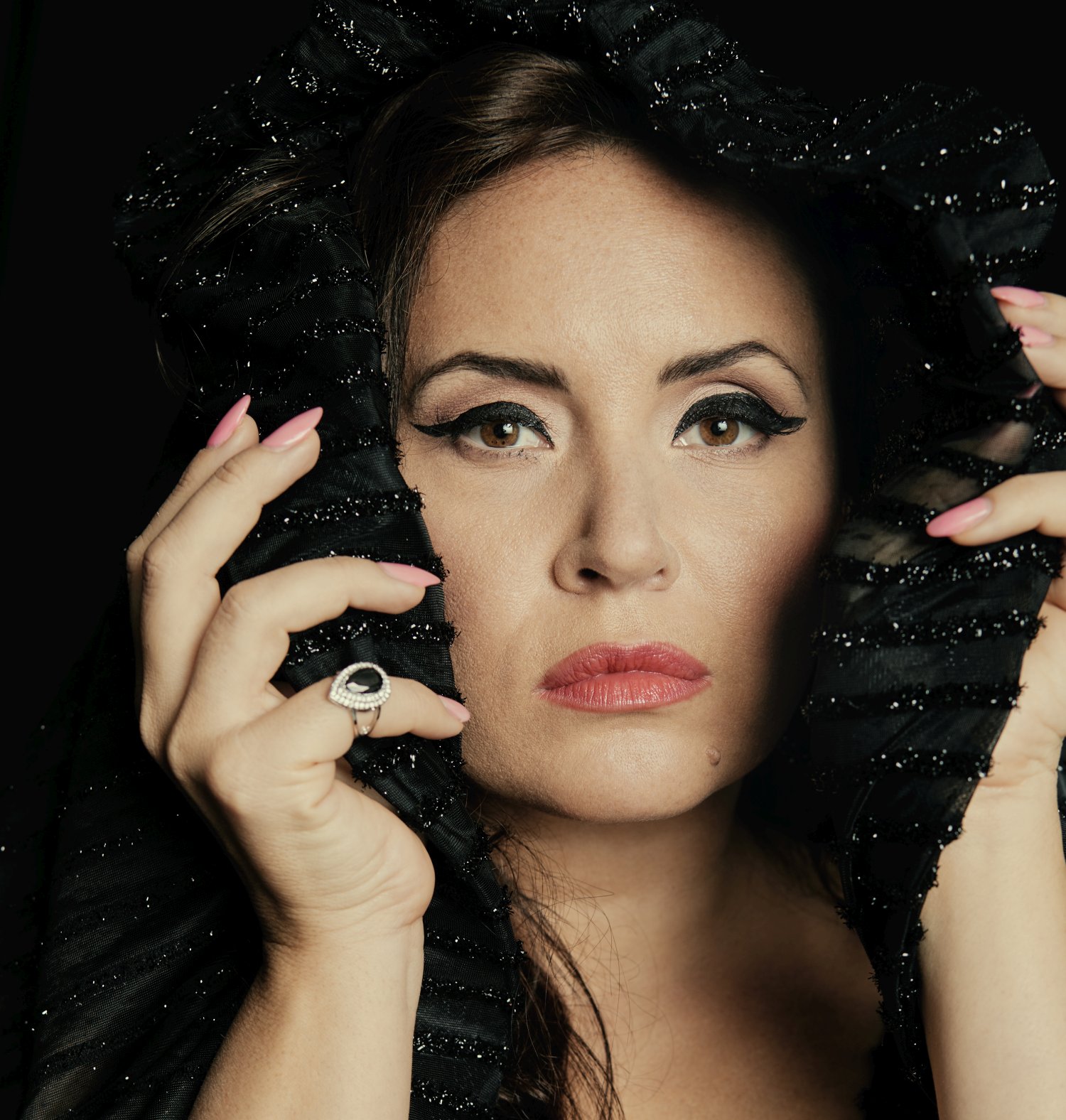 Sonya Yoncheva reprised the role of Stephana in Giordano's Siberia for the first ever performances of the Verismo opera at the Teatro Real of Madrid in May 2022. Here are some of the wonderful reviews about Sonya's performances:
"… Yoncheva gave us the best moments of the afternoon. She has the perfect voice for the role, which is also at the optimum moment of maturity for her. With aplomb, with security, with a profusion of technical resources, every time the Bulgarian soprano sang, the interpretive level considerably rose. (…) everything she did was extraordinarily well sung. A significant example was her duet with Vassili in the second act, in which she, almost at the end, in the phrase "Ah! Vassili, son qui per l'amore, pel dolor", went with astonishing ease and perfection from a high, powerful B flat, to a low C and D flat, almost two octaves below, equally round, full-bodied and rich with colors." 
Luis Gago, El Pais 
 
"Sonya Yoncheva is always eagerly awaited and last night at the Teatro Real, once again, did not disappoint. Considered one of the great voices on the international opera scene, the Bulgarian soprano is well acquainted with the stage of the Plaza de Oriente theater… . … Yoncheva returned to Madrid to play another brave, as well as unfortunate, heroine, which was already a good reason – as if it were necessary – to approach Siberia, that great unknown in the operatic production of the Italian composer, key author of the giovane scuola verista thanks to undeniable successes like Andrea Chénier. 
Yoncheva, impeccable in her convincing interpretation of Stephana, received a standing ovation from the public last night which, as is fortunately as usual, extended with equal intensity to the Choir and the Principal Orchestra of the Teatro Real under the orders of the baton of the young Venezuelan director of Armenian descent Domingo Hindoyan." 
Alicia Huerta, La Republica 
 
"Only Sonya Yoncheva, (…) communicates to us the sorrows of the overly repentant sinner." 
Álvaro del Amo, El Mundo 
 
"Sonya Yoncheva, who already triumphed on the same stage on more than one occasion, for example in Bellini's Il pirata, was the protagonist. Her voice, full lyrical with spinto touches, is satiny, extended, well emitted and controlled thanks to a very canonical breathing." 
Arturo Reverter, El Español 
 
"In the vocal cast on Thursday, the extraordinary Sonya Yoncheva stood out… . A singer from her earliest youth, this Bulgarian soprano, who studied voice and piano in her hometown of Plovdiv, studied with Danielle Brost at the Geneva Conservatory. She was the winner of the Operalia contest in 2010, she dedicated herself to the baroque repertoire with William Christie , Emmanuelle Haïm and Diego Fasolis , after which she focused her career on the Italian repertoire. She has been Elisabeth de Valois in Don Carlos at the Metropolitan Opera House in New York, Mimì in La Bohème at the Berlin Staatsoper, Manon, Manon Lescaut,at the Hamburg Staatsoper, Violetta in La Traviata at the Verona Arena, or Stephana in Siberia at the Maggio Musicale Fiorentino, a role in which she was heard on Friday at the Teatro Real and with which she was overwhelmed with applause of the audience." 
Isabel Cantos, El Imparcial 
 
"The part of Stephana requires a robust voice, as well as an easy-going actress and an interpreter without reservations, although it was premiered, surprisingly, by a Rosina Storchio more associated with delicate entities of the Puccinian type, such as Mimí, Butterfly or Liù. The three required qualities were freely squandered by Sonya Yoncheva, who simply dazzled, which was not surprising, her personality and career being well known." 
Fernando Fraga, Scherzo 
 
"Stephana was played with emotion and gusto by soprano Sonya Yoncheva, who was by far the most appealing singer in the cast. I had not seen and heard her for two years and found her voice darker and broader than before. It easily filled the theatre without any problems of tessitura. She is in a great moment, and there is no doubt that she is one of the most important sopranos of today."   
José M. Irurzun, Seen and Heard International / Beckmesser
 
"The most interesting things came from veteran Elena Zilio, with still remarkable vocal material and, above all, an immense sense of drama and, of course, from the protagonist Sonya Yoncheva, in a magnificent moment. She showed off her volume, a very attractive timbre full of color and a lot of expressive capacity, thanks in part to a vibrato that, today, does not disturb, but contributes. The Teatro Real can be proud of having discovered her as a student in a workshop in Antonio Moral's time." 
Gonzalo Alonso, Beckmesser 
 
"Sonya Yoncheva (Estefania) showed off her beautiful voice, displaying powerful and round high notes, an expressive central register and wonderful low register. She towered over the entire choir and orchestra, and (…) her performance was masterful, (…)." 
María Pardo, Operaworld 
 
"Stephana, the female lead, has some beautiful arias that deserve to be heard and enjoyed. On this occasion, Sonya Yoncheva has had the privilege of embodying this heartbreaker with a tragic ending. The Bulgarian soprano has fulfilled her role excellently. She is precise and firm." 
Moisés C. Alabaus, En Platea Magazine
"Sonya Yoncheva triumphs in her debut at the Liceu"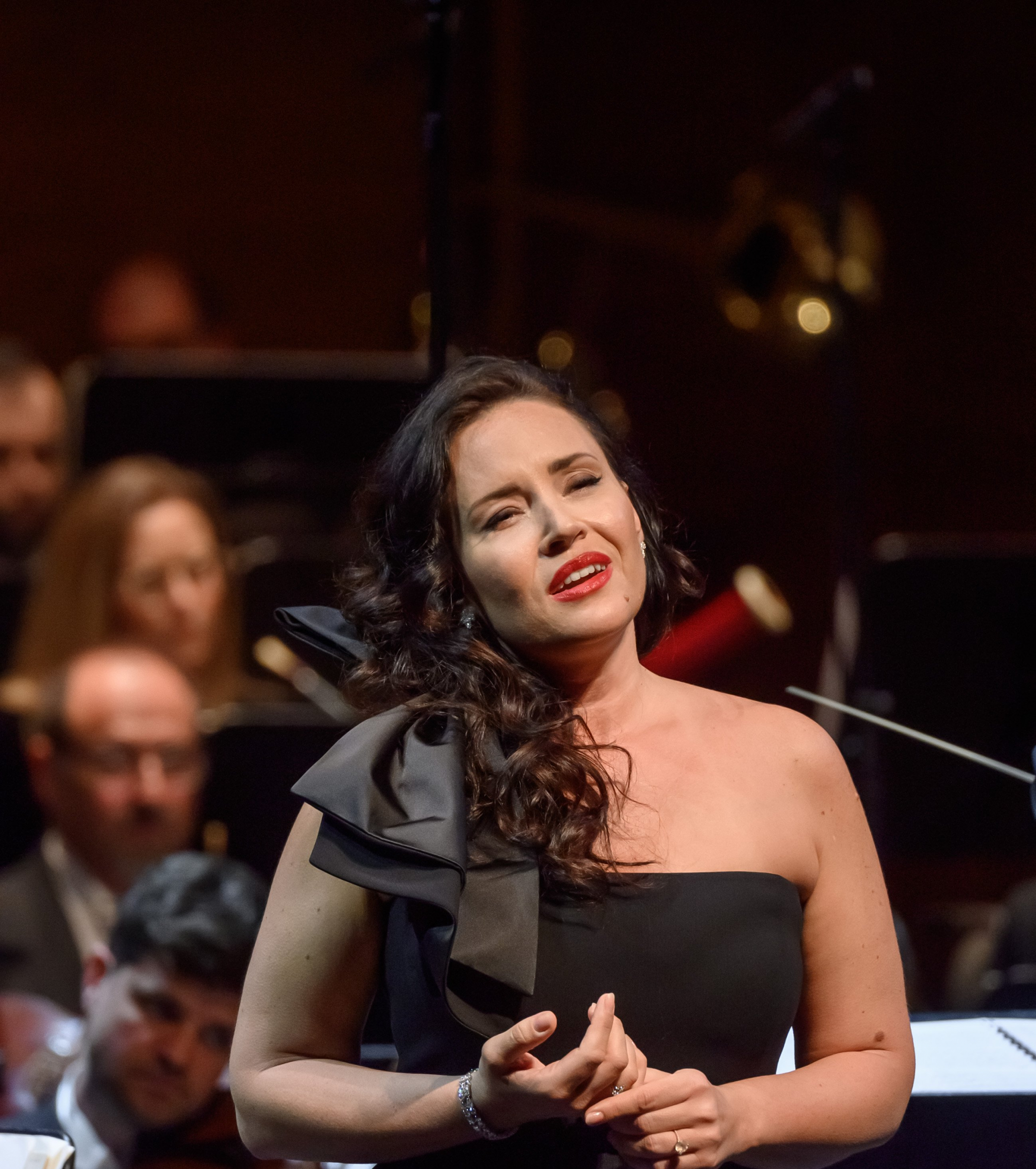 Sonya Yoncheva has just made an acclaimed house debut at the Gran Teatre del Liceu, sending the audience into a frenzy with arias by Verdi and Puccini. Here are a couple of wonderful reviews about the evening:
"Sonya Yoncheva triumphs in her debut at the Liceu"
"The Bulgarian soprano appeared at the Liceu with a program dedicated to Verdi and Puccini"
Bulgarian soprano Sonya Yoncheva's Liceu debut has come about when this great singer, who first became known as a performer in the Baroque sphere to later dazzle with Mozart and bel canto operas, has shown sufficient vocal maturity to expand her repertoire towards Verdi, Puccini and even 'verismo' territory. Yoncheva, who in a few days will sing Giordano's 'Siberia' at the Teatro Real in Madrid, chose precisely, works by Verdi and Puccini to perform for the Liceu audience; already known in Barcelona, because she had already performed at the Palau, the Gran Teatre was preparing to experience a performance that could have become a love story. The soprano proposed demanding and popular arias, opening the program with the French version of Verdi's Elisabetta de Valois ('Don Carlos') and the aria "Toi qui sus le néant…", spoken with intensity and expressive phrasing. (…)
… a subtle and beautiful Puccini aria, "In quelle trine morbide" ('Manon Lescaut') in which her high notes and polished timbre shone, (…), a piece that preceded the trial by fire aria that is "Pace, pace, mio Dio!" ('La forza del Destino'), sung with expressiveness and good ideas.
Puccini reigned in the second part first with "Se come voi piccina io fossi" ('Le Villi'), before a final stretch that would take her for two acclaimed pages, the "Vissi d'arte" ('Tosca') and " Un bel dì vedremo" ('Butterfly').
As encores, the Habanera from 'Carmen' and the 'Babbino caro' were heard, in addition to the repetition of Manon Lescaut."
Pablo Meléndez-Haddad, El Periódico / La Nueva Espagna / Levante
"Six opera arias –eight, if those added outside the program are included in the calculation and this does not include the encore of "In quelle trine morbide"–with many peak moments and the support of an orchestra that excelled in well-chosen overtures and intermissions, they went a long way and offered a panorama that no opera can match. This time, Yoncheva came with everything. The artistic result was memorable. (…) Absolute musicality, phrasing of a richness that knows how to enhance the texts and a secure and in-tune high register were enough to send the audience into ecstasy, from the initial Don Carlos aria in the French original to the acclaimed "Un bel dì vedremo" at the end, going through a version of "Se come voi piccina io fossi" which aroused in the room an enthusiasm as unexpected as it was deserved.
Her concept of vocal sfumatura would definitely shine in the performance of Carmen added to the program even sympathetically making eyes with each other with the Maestro, and her "Babbino caro" was irresistible (…) Nayden Todorov had no qualms about emphasizing the great melodic expansions or the agitated rhythms – his Tregenda was fervently celebrated – to corroborate the current good level of the Symphony Orchestra of the Liceu. In any case, the spectator had heard in this case what he had come to hear. An excellent evening."
Marcelo Cervelló, Ópera Actual
[Photo: Tony Bofill / Gran Teatre del Liceu]