"Sonya Yoncheva even surpasses the Medea once sung by Callas"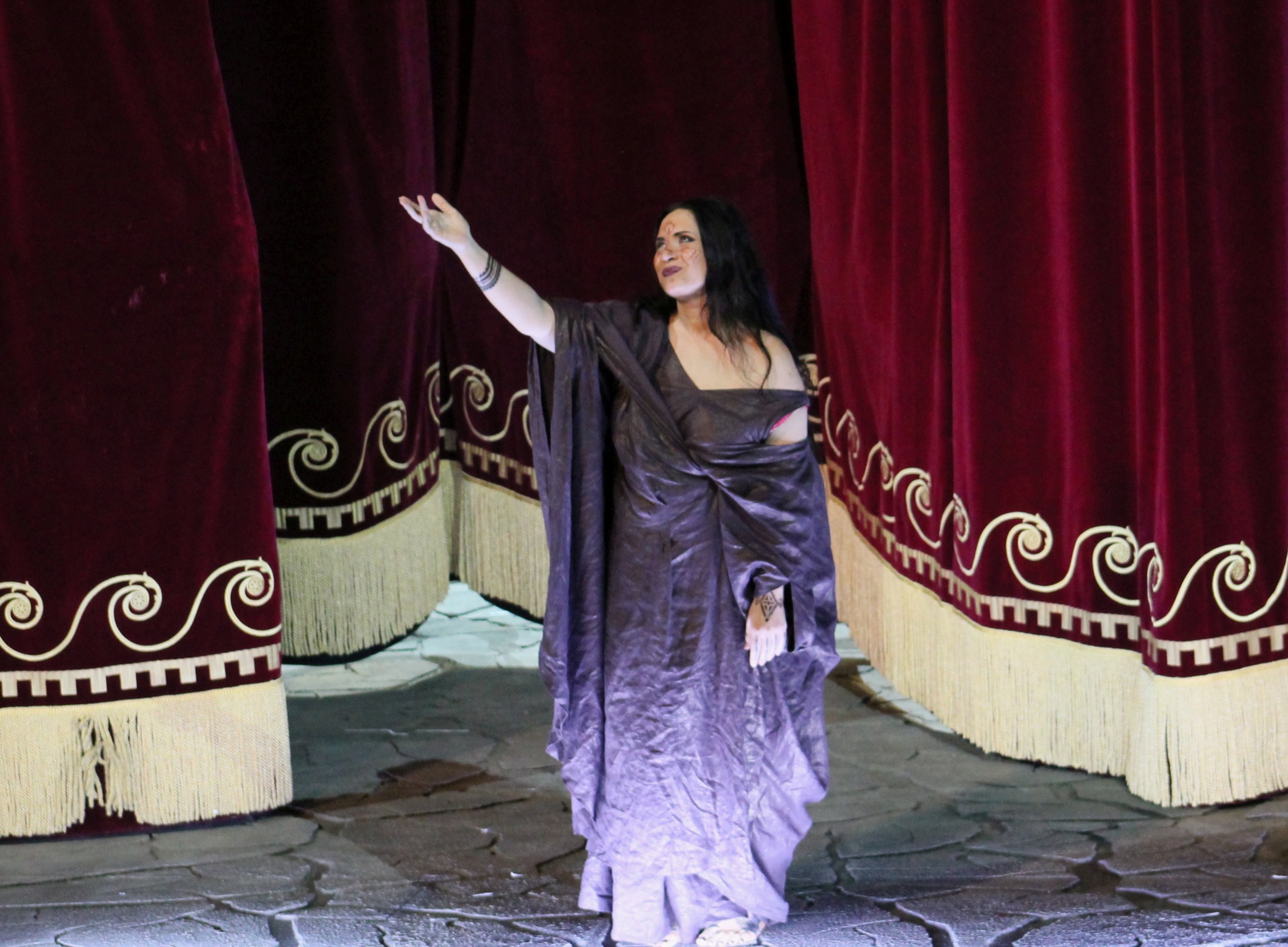 Blazing reviews for the revival of Médée by Cherubini at the Staatsoper Berlin with Sonya Yoncheva in the title role! Check out here below what the press has to say about Sonya's performances:
"Sonya Yoncheva can justly be regarded as today's probably best interpreter of the fiendishly difficult role of the nemesis and child murderess Medée. The opera is performed in the original neoclassical Opéra Comique version in French language and with spoken dialogues, based on the score's critical new release edited in 2006 (publishing house Anton J. Benjamin).
(…) In my view, Sonya Yoncheva even surpasses the Medea once sung by Callas. The eponymous heroine is far more challenging in the French original version than in the Italian adaptation with the recitatives composed by Lachner. She tackles the role with technical bravura without ever exaggerating or drifting off into drastic or parodistic verismo effects (…)."
Dr. Ingobert Waltenberger, Der Neue Merker
"Sonya Yoncheva, star among the stars in the title role, captivated the audience thanks to her plaintive timbre, served by one of the finest legatos of our times. One immediately thinks about Callas in the '50s… ."
Pierre Liscia, Bachtrack
"It gave me goose bumps. Way at the end, when Sonya Yoncheva ultimately turned insane as Medea and completely spellbound me with her vocal power. She absolutely deserved to reap the greatest applause after the show. (…) Yoncheva conveyed this lunacy in a totally convincing manner. It was an outstanding performance… ."
Petra Samani, Buchblinzler
"Sonya Yoncheva as Médée is a vocal and dramatic powerhouse as the role and production includes quite a lot of spoken text and she is able to add dramatics and tension through it. Her voice has matured after second child and now her chest register is surprisingly deep and resonant, at the same time her top notes are powerful, even if not so silvery bright, thus giving impression of unlimited vocal powers, filling auditorium of a beautiful Staatsoper effortlessly. Her appearance on stage in the middle of act 1 immediately focuses audience attention to her and keeps it until the last note of the score, when the curtain is closed and she dying desperately holds on it, mesmerising the spectators."
Opera Explorer
"Yoncheva's blazing soprano is omnipresent on each and every level: On the vertical one due to its presence and richness in all registers, on the horizontal one owed to the nearly uninterrupted physical appearance on stage."
Albrecht Selges, Hundert11
"For Yoncheva's performance was of a stature that it would have moved and explained all simply – or not so simply – through her voice, let alone her stage presence. Clean and focused of tone – no 'dramatic' imprecision here – yet at the same all-encompassing in its mystery and magic, hers was a contribution that gripped from beginning to end."
Boulezian
Cover interview with Opera Now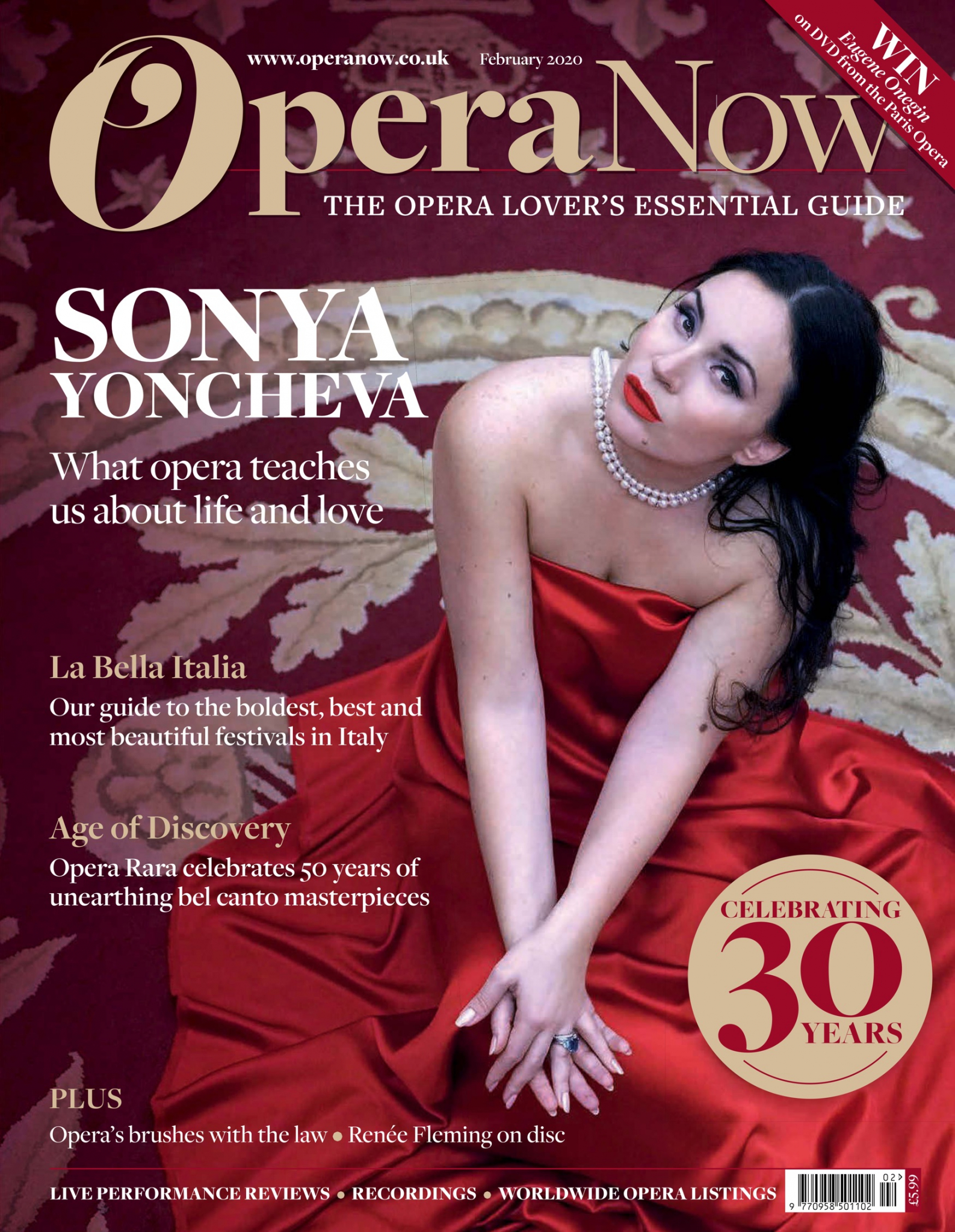 "What opera teaches us about life and love"
Sonya Yoncheva is featured on the cover of Opera Now. The February issue of the British magazine includes a beautiful six-pages interview by Helena Matheopoulos, who met Sonya as she prepared to sing Mimì in the recent run of La Bohème at the Royal Opera House.
On the following link you can buy the magazine as print or digital issue: https://pocketmags.com/de/opera-now-magazine/february-2020